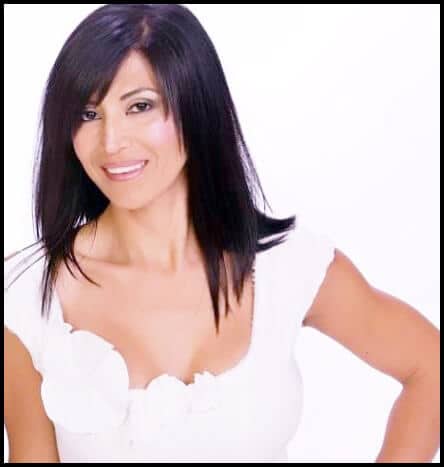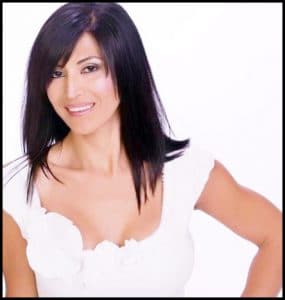 Norma Charroux
Micropigmentologist and Make-up Artist
I am originally from from Peru, and in my teens, I moved to Europe to study Make-up Artistry. A few years later, I moved to Miami and I went to Lavel Beauty school, ACAS Academy Of Cosmetic & Art and Sciences, and The International image Institute Of Toronto, Canada. I am a certified Micropigmentologist / Make-Up Artist and Image Consultant. I been working in the beauty industry for the last 20 years. My training as a micropigmentologist blends the best techniques from general Permanent make-up, as well as how to assess skin undertones to successfully pick the right pigment color for each and everyone of my patients allowing me to fully evaluate you using a holistic approach, and tailor a custom plan for you.
I truly believe that "when you look your best, you feel your best".
REASONS FOR CHOOSING PERMANENT MAKEUP
• Hair loss from alopecia, chemotherapy, accidents, burns, cosmetic surgery or aging.
• Physically active people who want to look their best throughout activities such as aerobics, running, swimming, boating, and don't want to worry about "sweating off" or reapplying cosmetics.
• Men who want feature enhancement that looks natural and not "made up."
• Allergies to ordinary makeup, or you may have sensitive skin.
• Motor impaired – arthritis, Parkinson's disease, multiple sclerosis, stroke patients, and those with an unsteady hand who cannot apply their own makeup.
• People who just always want to look their best — mothers and other busy professionals who do not have the time for applying makeup each day.
MICROPIGMENTATION
Micropigmentation, sometimes referred to as "permanent makeup," is a semi-invasive procedure; the skin is penetrated in order for the implantation of pigment to occur. Permanent makeup should enhance your natural features, without giving a "made-up" look. Topical makeup trends change from season to season. However, having thick lashes and defined brows and lips will never go out of style. Therefore, permanent makeup is not meant to replace topical makeup. It gives you the advantage of looking natural, only better, even when not wearing conventional makeup.
EYEBROWS
Eyebrows that are too light, sparse, or nonexistent, can be beautifully enhanced and improved with micropigmentation. Eyebrows are important because they frame your eyes and give your face expression. When the eyebrows are fuller and extended, you get a more youthful appearance. Norma can extend, augment and improve the appearance of your eyebrows with a soft, powdery eyebrow or by simulated hair strokes with a 3-dimensional effect.
EYELINER
Permanent eyeliner is placed in the lash line, which enhances and defines the beauty of the eyes. Norma`s technique is a very natural look and will make lashes appear thicker when not wearing mascara. It opens the eyes and makes them "pop.
LIPS
Permanent lip color is perfect for asymmetrical shaped lips, thick lips, thin lips, or lips with uneven vermillion borders. It will also eliminate the problem of lipstick "bleeding" into the fine lines around the mouth.
How long will my permanent makeup last?
Permanent makeup is long-lasting. However, as you become accustomed to your new makeup, it's not uncommon to want more. You may want to freshen up your new makeup every couple years. The darker the color, such as black, the longer it will stay unchanged in your skin. More natural, delicate colors are sometimes vulnerable to the effects of sun, swimming and breakdown by the body. As a general rule, eyeliner, and lip color have the longest longevity, approximately 2 to 5 years, depending upon the color used. Eyebrows may not need a touch up for 1 to 3 years.
How Long Does Each Procedure Take?
Approximately 1 to 2 hours. There will be an additional follow up procedure that will take place about three to six weeks from the day of the initial procedure.
Is Permanent Makeup Painful?
Permanent makeup procedures are semi-invasive and there maybe some discomfort. It really does vary on each individual's threshold for pain, but the sensation can be compared to tweezing. A topical anesthetic is used to numb the areas
What is the after care?
Brows – Do not pick, peel or force exfoliate while they are healing (usually about 7 days). Do not apply any additional makeup to to the area while they are healing. Pat aftercare ointment provided on with a clean finger and splash only water on them during the healing process. You will experience 30% to 50% fading with the 1st application.
Eyes – Apply a light coat of aftercare ointment provided with a Q-tip before washing your face in the PM and wipe excess off with a damp cloth. Continue this process for 4 days. You can wear mascara on the tips of your lashes in 24 hours if you purchase a new tube, otherwise don't wear any eye makeup for 4 days. You will experience 30% to 50% fading with the 1st application.
Lips – Immediately following the treatment there may be some swelling. This will usually last no more than 24 hours. Apply aftercare ointment provided to lips throughout the day whenever they feel dry. You will experience dryness, similar to chapped lips. Do not force peel lips when they start to peel. You will experience 30% to 50% fading with the 1st application.
Is the Treatment Safe?
The equipment used complies with all relevant health and safety requirements. All needles are disposable, sterile and of the highest quality. Sterilization and hygiene is of the utmost importance before, during, and after the treatment. All procedures are performed in a doctor's office.

AIRBRUSH AND STANDARD MAKEUP
Airbrush Make-up
The actual application of airbrush make-up gives you a flawless, cool, breezy sensation. Unlike conventional make-up, the finished application feels light on the skin.
• Get that flawless, camera-ready look for any special event
• Instantly cover up aging spots, skin discolorations, post-surgical markings- just about anything!
• Lasts up to 18 hours
• Requires minimal, if any, touch-ups except for lipstick
• Water and rub resistant
• Does not come off on casual contact with clothing
• 100% hypoallergenic
**Look amazing on your wedding day or special occasion. Bridal Packages include a trial and the day of the application. On site services are available**
Standard Make-Up
The correct application for your own personal needs may be traditional standard make-up. I will upgrade your look using the proper techniques designed to work with and not against your skin type and facial features. Whether you are attending a casual summer party or a black tie holiday affair, you will look stunning!!
Make-Up Lessons
Learn how to become your own make-up artist! I will teach you professional techniques that will make the most of your bone structure, skin color, complexion and lifestyle. Then you can create your own special beauty day everyday!
Image Consulting
Upgrade your image by learning to dress according to your lifestyle and body shape. Find out which make-up applications and hairstyles can help transform to your best looks!
Men's Makeover
Most men don't realize how fashion choices can impact their professional and personal lives. A professional image consultant can help you analyze your wardrobe need and find what is right for you. Build a successful wardrobe and shop more efficiently. Learn how to dress down with style for leisure activities or develop the right look for that all important business meeting special event or first date.