R3-Restore, Reclaim, Reveal
Skin Resurfacing
CO² Fractionated laser technology restores skin's texture, treats deeper lines, scars or pores. Can be treated on face, neck and décolleté areas. Brighten skin and reclaim you again!Specifically addresses sun damage, fine wrinkles, photo-aging, lentigines, Rosecea and facial telangiectasia (spider veins) vascular and pigment irregularities.
This is great for the treatment of face, chest or hands.
BEFORE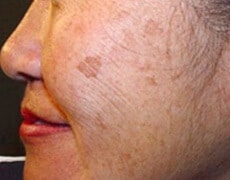 AFTER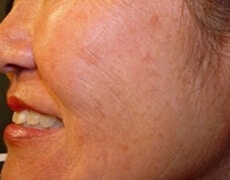 Erbium Laser
Skin Resurfacing
This is a procedure that uses the Er Yag laser to remove the top layers of the skin, in order to stimulate the growth of healthier and better looking skin as a result.
Good for melanoma, pigmentation, large pores, fine lines and to rejuvenate the eye.
BEFORE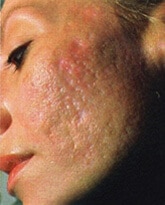 AFTER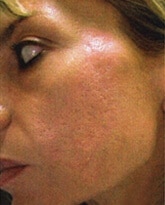 BEFORE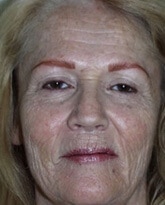 AFTER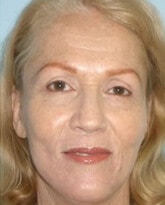 BEFORE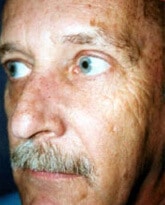 AFTER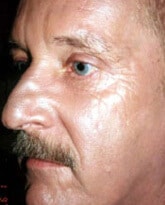 What is an erbium laser?
There are many types of skin resurfacing lasers available, some of the most common being
CO2, erbium, and non-ablative. Erbium lasers are less aggressive than CO2 lasers, but more so
than non-ablative. Erbium laser treatments usually require less downtime than CO2 laser
treatments, but require more than one session to achieve full results.
What is a Whisper erbium laser peel?
Erbium can yield a visible difference in the skin's overall appearance with minimal downtime.
This "laser peel" is used to soften fine lines, reduce the appearance of pore size, smooth
uneven skin tone and texture, and clear unwanted brown spots caused by sun damage in the
right candidate. This safe and effective treatment stimulates skin turnover and promotes the
formation of collagen and elastin fibers that helps to strengthen the skin.
Who is a good candidate for a Whisper erbium laser peel?
Anyone who has skin affected by fine lines, acne scars, or uneven skin pigmentation can be a
good candidate for this treatment. Although results can often be seen after just one treatment,
typically three to five sessions are needed for full results.The results should be worth it,
however, as after the full three to five sessions the skin can potentially be completely
rejuvenated, with a smooth, youthful appearance!
Benefits of Erbium Laser Resurfacing
Erbium laser resurfacing smoothes away or noticeably decreases wrinkles and improves the
overall color and texture of the face, neck, and hands. It is often used to treat the following
conditions:
Fine wrinkles
Color irregularities
Sun damage
Acne scarring
Sun and age spots
Erbium Laser Resurfacing
Erbium laser resurfacing is designed to remove surface-level and moderately deep lines and
wrinkles on the face, hands, neck, or chest. One of the benefits of erbium laser resurfacing is
minimal burning of surrounding tissue. This laser causes fewer side effects — such as swelling,
bruising, and redness — so your recovery time should be faster than with CO2 laser resurfacing.
In some cases, recovery may only take one week Ask your doctor how long recovery is likely to
take for you.
If you have a darker skin tone, erbium laser resurfacing may work better for you.
Potential Risks and Complications
Although the erbium laser has substantially reduced many of the risks associated with laser
procedures, infection, temporary or permanent changes in pigmentation, even scarring or other
unsatisfactory results can occur. Fortunately, these complications are quite rare. As with any
medical procedure, be certain to thoroughly discuss any questions or concerns you may have
with your physician.
Recovering
Depending on your specific treatment, your skin professional will provide detailed skin care
instructions. To avoid the risk of infection and ensure a positive result, please follow these
instructions carefully. After you have healed, you will need to protect your new skin. In the early
weeks and months following treatment, your skin will be very susceptible to sun damage. If at all
possible, avoid prolonged exposure to the sun or use sunscreens recommended by your
practioner.
Erbium Laser Frequently Asked Questions
For your further information, we've put together a list of commonly asked questions about
Whisper Erbium Laser Peel. If you have any further questions, please don't hesitate to contact
us!
Q: What is the difference between an erbium laser and other types of lasers?
A: Erbium lasers are somewhere in the middle between CO2 lasers and non-ablative lasers.
Less aggressive than CO2 lasers, erbium lasers are less painful and usually require less
downtime.
Q: How painful is an erbium laser treatment?
A: Patients who undergo the Erbium laser treatments can experience mild discomfort but it is
tolerated very well.
Q: How quickly will I see results?
A: For many patients, the skin can appear brighter and smoother after just one session.
However, full results will take a bit longer. Over the course of multiple treatments, your skin can
continue to improve as the deep tissue is stimulated to produce collagen and elastin.
Q: How long do the results last?
A: How long results last will depend on you. The results are generally long-lasting, and will last
longer the better you treat your skin. We recommend protecting your skin from the sun as much
as possible, and making sure you stay hydrated with water and keep to a healthy diet that is
good for your skin.
Q: How long does a treatment take?
A: Erbium laser sessions generally takes less than 30 minutes.