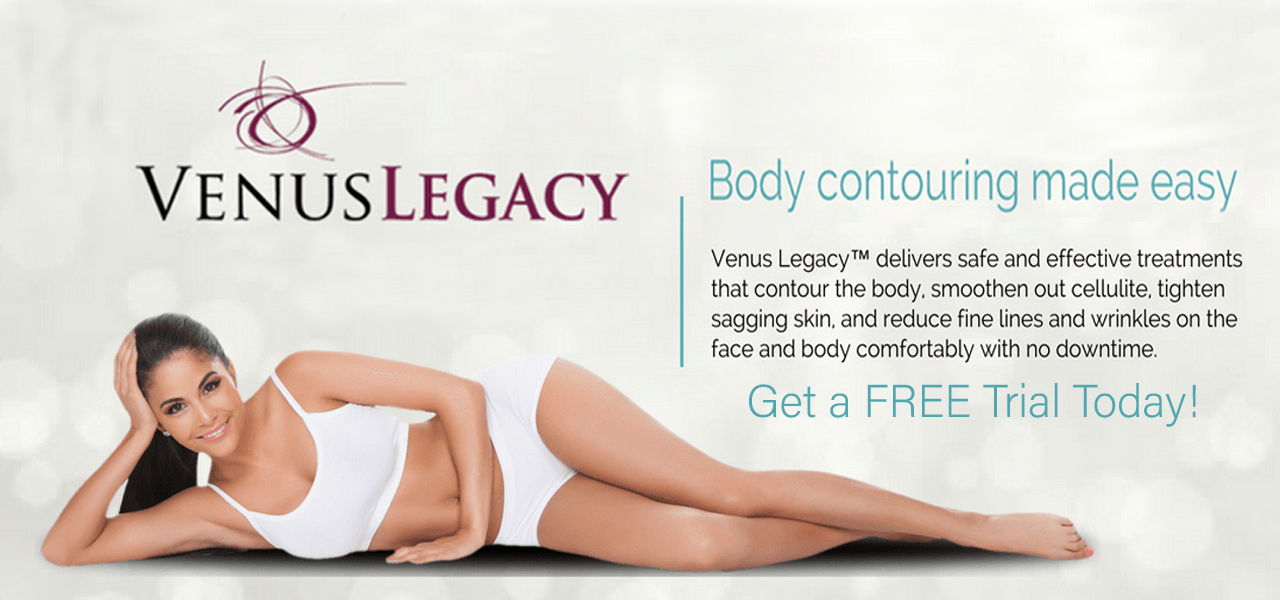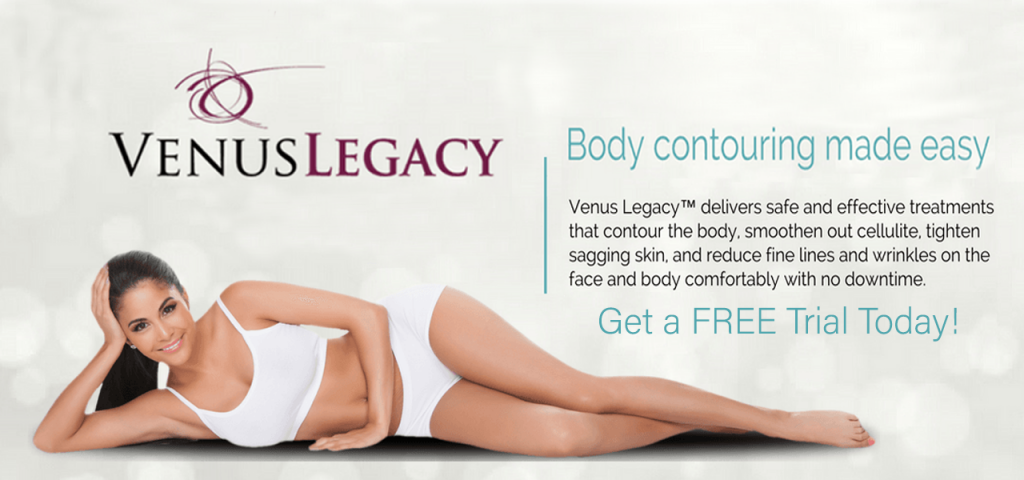 Venus Legacy™ delivers safe and effective treatments that smoothen out cellulite, improve the appearance of sagging skin, and reduce fine lines and wrinkles on the face and body comfortably with no downtime. As you get older, your body start to produce less collagen and store more fat—eventually leading to wrinkles, sagging, cellulite, and other signs of aging. Venus Legacy™ uses heat to naturally boost collagen production and break down fat cells, which smoothens out cellulite, improves the look of sagging skin, and diminishes wrinkles on the face and body.

SAFE FOR ALL SKIN TONES:
Radio frequency technology is proven safe and effective for all skin tones, even darker complexions.

EXTREMELY COMFORTABLE:
Enjoy a relaxing treatment experience that delivers noticeable results.

NO DOWNTIME:
Return to your daily routine immediately after your treatment.